Speakers Bio
Mr Arun MADHOK
Chief Executive Officer, Singapore Convention & Exhibition Centre and Suntec International Convention & Exhibition Services
Mr. Arun Madhok is the Chief Executive Officer of Suntec Singapore Convention & Exhibition Centre and Suntec International Convention & Exhibition Services.
Mr. Madhok joined Suntec Singapore in 2009 as Director - Business Development and then was promoted to Chief Operating Officer in January 2012 and Chief Executive Officer in June 2012. Mr. Madhok has been instrumental in designing, developing and leading the Centre's major modernization programme that was completed in 2013. He has also transformed the business with the introduction of technology, service excellence initiatives and new business collaborations. Under his leadership the Centre has received many accolades including - World's Leading Meetings & Conference Centre 2014.
Prior to joining Suntec Singapore, Mr. Madhok garnered extensive experience as an area manager in British Airways, based in Germany. His expertise includes strong change management and strategic planning in the area of business development, customer service, operations and information technology. His strong business acumen led to significant service enhancements and growth in several European markets.
Mr Daniel Loh
Technical Director, The Star Performing Arts Centre
Daniel Loh is a sound engineer by profession. He is currently the Technical Director of The Star Performing Arts Centre. He has worked in venues as sound engineer, production coordinator, technical manager and technical director since 2003. Daniel has also been teaching live sound reinforcement and production techniques since 2001.
He started his journey in live sound engineering by wandering too close to the sound booth in church almost 15 years ago. Professionally, he cut his teeth as a roadie and technician for several rental companies doing setups for various types of events. He has kept to his sound engineering roots by engineering Front of House (FOH) or Monitors for artistes and events, including Corinne May, Radio Mundial, Espoo Big Band, Walking On Water, Day of His Power, Planetshakers and Switchfoot.
Ms Deanna VARGA
Assistant Director Commercial & Visitor Services
Australian National Maritime Museum, Sydney Australia
Appointed to the Executive of the Australian National Maritime Museum, an Australian Federal Government cultural attraction and unique Sydney venue, Deanna has experience in events, tourism and conventions across a range of venues.
At the Australian National Maritime Museum, Deanna is responsible for the long term commercial sustainability of the museum through self-generated revenue.
Deanna has been with the museum since November 2013 and manages the commercial and visitor services areas which includes: tourism, sponsorship, venues, festivals, membership, front of house (admissions), retail, marketing, volunteers and Welcome Wall.
A key focus for the museum has been international visitors. Over the last two years, the museum has grown this segment from 19% to over 30% of total annual visitors.
She is on the Board of Business Events Sydney, Biz Events Asia and on the NSW Committee of Asia-Pacific Professional Services Marketing Association (APSMA).
Deanna has experience in senior roles across hotels working with Accor Asia Pacific for three years, Business Events Sydney for six years (then SCVB), Tourism Australia, as well as three years managing her own consultancy specialising in government, the arts/culture and events. Clients included Sydney Living Museums, Art Gallery of New South Wales, Sydney Royal Easter Show and China National Convention Centre.
Mr El Kwang
Managing Director, Biz Events Asia
El spent over 10 years in hotel operations, sales and marketing departments, and was a director of sales and marketing with AccorHotels in Australia. He worked with Rydges Hotels and Resorts as well as Hilton before venturing into managing events and venues for five years, where he successfully implemented strategies that led to the generation of AUD55 million per annum. Aside from operating Biz Events Asia, El is also the co-owner of Ideate Agency, a creative agency that forms branding, marketing and sales strategies.
Dr Felix RIMBACH
Director R&D, Globibo
Dr Rimbach was identified in very young age with extraordinary talents in math and analytics. He earned multiple degrees in computer science, engineering and business administration to finally earn his PhD in Marketing and Algorithmic Science. With multiple books and academic research contributions in A-journal publications and functions in top universities, he has become a leading researcher on Marketing, Technology and Analytics. As the youngest General Manager in the DaimlerChrysler Group, he ran the Asia, Australia and Africa analytical IT operations for all Finance companies for around 10 years. In cooperation with the largest global IT hardware and software suppliers, he developed a wide range of finance portfolio quants, business process applications and marketing solutions. In the last 5 years, Dr Rimbach successfully launched several start companies with strong and unique market position and multi-million revenues in Asia, Europe and the US. Dr Felix Rimbach is now the regional director for R&D at Globibo (one of the largest event technology companies managing over 1000 events a year) as well as Turnkey Business Solutions (a market-leader for sophisticated payment clearing and loyalty analytics solutions).
Mr Ian D.HARRIS
Principal Consultant, Managing Director
Ian graduated in the UK from London University, after 10 years busy with Electronics as his hobby as well as running the school electronics club, and achieving his A-level electronics. Working thereafter in high-reliability electronics, he worked for Marconi Communications in Libya on Aviation short-wave Systems, STC Research Labs designing the first trans-Atlantic Optical fibre cable link, then for Airbus on A300-series Cabin Systems design. Moving on from there to Electrosonic in the UK, Ian ran many Technology Design-Build projects around Europe, US and Asia, including Euro-Disney Parade Control System, Lucent New Jersey, and Museum of the Moving Image in London. Ultimately moving to Hong Kong, he started a Consultancy Group within a Systems-Integration company, and finally incorporated ihD an independent Technology Consultancy .
ihD specializes in the IT, Security, ELV, Audio-Visual and Mechanical & Architectural Acoustics Consultancy disciplines, with almost 150 Hotels completed/under design, Investment Banking clients, and other large-scale project verticals, authoring Design Standards as well as designing and tendering full-scale projects. Our team is very hands-on, checking the projects throughout the construction, and carrying out final testing.
Ms Janet TAN-Collis
Chief Executive of East West Planners with over 35 years in the Meetings, Incentives, Congress, Events Industry.
Actively involved in the industry in Asia, having expanded East West Planners with offices in China and Malaysia, growing from a destination management company to a full service experiential solutions provider with specialization in meetings, incentives, conferences and events, in addition to leisure travel catering to a very niche market.
Harnessing Technology, mid 2015 East West Planners launched their own Interactive, Web Management Portal serving the B2B audience. Users have access, to current content and pricing with the ability to, customize, book, arrangements covering the Asia regions. Future plans- to include more Asian destinations.
Other areas of her work encompasses, business tourism development & consultation, working closely with major industry players, National Tourism Boards locally and overseas.
Currently serving
Training and Speaking Engagements – As early as 1990's Janet's commitment to training takes her throughout Asia where she facilitates, teach, shares and lectures to industry practitioners and students. Recognized as a MICE Industry expert, her speaking engagements span across locally, regionally and internationally.
Throughout her career, Janet has won several accolades for the company as well as for herself. She was bestowed the PCMA 2016 Global Meetings Executive of the Year Recipient together with other prestigious DOM Benedictine Working Mother of the Year Award, 1990 and the travel personality of the Year for Asia Pacific at the EIBTM Show, Geneva, Switzerland, 1995.
Her key aspiration is to contribute to the future growth and progress of the "Meetings, Congress, Incentive and Events" industry in Asia Pacific by mentoring and nurturing young talent to be leaders and champions of the future. She lives by example where her personal curiosity and passion for the business drives her to continued personal growth. She has finished her ACTA professional training course to equip herself to further champion her cause for 'Service Quality' and 'Service Management'
Janet firmly believes in work life balance and whenever possible she spends time with her family who lives abroad. In addition she enjoys, travelling, dining and music and feels these exposures adds to enriching her personal life and well- being.
President SACEOS Singapore Meetings, Incentive, Congress, Exhibition & Events Association [Previous positions SACEOS Hon Treasurer, SACEOS VP M & I since 2002]
Vice President of SKAL – [Previous positions Ex- committee member of SKAL since 2013]
Board Advisory MDIS – Management Development Institute of Singapore
Board Director Social Enterprise - I'm Soul Inc.
Advisory Board Publication - Business Events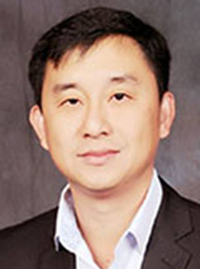 Mr John LIM
Immediate Past President
ISACA Singapore Chapter
John is the current president of the ISACA Singapore Chapter, the local representative of ISACA members. Prior to this, he has served in various capacities within the chapter, including Honorary Secretary and Director (Technology & Communications). His full-time job is a senior academic staff at Nanyang Polytechnic, and manages the Diploma in Cyber Security & Forensics and Specialist Diploma in Information Security in the School of Information Technology. He has over 10 years of experience in IT Security, having led projects in the Security space with clients in telecommunications and defence sectors. He has taught the successful Specialist Diploma in Information Security since its inception 12 years ago. His current interests include secured application development, application security protection and testing, operations security, application risk management and GEIT.
Mr Martin DUBÉ
Managing Director
Internet of Things (IoT) Solution Sales - AP&J and Greater China
Cisco Systems
As a respected AP&J Sales Leader for the Enterprise business, Martin is currently working as the AP&J Managing Director for Internet of Things at Cisco, Martin is responsible for an AP&J responsibility creating an Internet of Things specialist sales organisation driving value and sales into the line of business, operating side of our best customers, high growth strategic priority for Cisco.
Martin has been providing business solutions to the Industries for over Twenty four years with twelve years dedicated to Management Consulting. Results oriented senior Solutions Sales executive with achievements in global business management leadership, Innovative and effective leader, board level experiences and international business development.
Martin has over fourteen years experiences in the design, development and implementation of large-scale enterprise-wide systems. He has implemented Cloud, IoT CRM, ERP, Analytics, Big Data and management information systems for numerous leading organizations in Asia Pac & Japan.
Martin has substantial experiences in complex application and technical solutions design and implementation. He has been actively involved in red account activities, solutions review, hands-on implementation and complex issues resolution from technical, functional and integration perspectives. Prior to joining Cisco. Martin was with Microsoft as the AP&J GM for Industry Solutions and Global Accounts
Industry Experience Highlights
Martin is well known within the CxO's communities across Asia Pac & Japan. Martin has been advising / supporting CIO's and LoB across AP&J in area of cost reduction, IT Governance, Outsourcing models, Application architecture, Integration models and many other IT related topics.

Areas of expertise
IoT , Cloud, Digitization
CRM, ERP, Analytics / Big Data
Outsourcing Models
Business process reengineering
Significant prior top 3 companies' experience
Microsoft
Hewlett Packard
Cap Gemini / Ernst & Young
Mr Morris Sim
CEO & Co-Founder, Brand Karma
Stories move people, and Morris Sim has been helping brands tell their stories for years. As the CEO & Co-Founder of Brand Karma, Morris and his team have been making new media commercially relevant for his clients for years. In 2008, Brand Karma launched the first online reputation management SaaS and has since become a leading marketing and strategy agency for hospitality and travel. In 2013 Brand Karma won the international i-COM Award for its creativity in using data to create an influencer community that led to extraordinary social commerce results for Starwood APAC; in 2015 Brand Karma devised a strategy for Shangri-La to become the first hospitality brand to use VR as a sales tool globally. Over the years, Brand Karma has helped diverse clients such as Accor, IHG, Marriott, Mandarin Oriental, Kempinski, Boylston Properties, Tourism Australia, Blink, and Space Matrix tell their stories using new media platform to increase brand awareness and sales.
Morris is also an Executive Director at Montana Hospitality, where he focuses on new business development, sales, and marketing, for the award-winning Phuket resorts, Trisara and Boathouse. A frequent guest lecturer, conference speaker, and panelist, he also has a popular blog on medium.com/@morrissim covering travel and media which is syndicated in both trade and non-trade press. In 2014, he was named by Web in Travel as one of the10 most influential people in APAC online travel.
Dr TANG Pak Kay
Scientist, Productivity Department, Institute for Infocomm Research, Agency for Science Technology and Research (A*STAR)
Dr Tang Pak Kay is a scientist with the Institute for Infocomm Research (I2R), Agency for Science, Engineering and Research (A*STAR). A recipient of the A*STAR Graduate Scholorship in 2004, he specialises in wireless communication technologies, where he researched in the areas of Dynamic Spectrum Access with Grade-of-Service.
After his PhD., he went on to do a Masters of Design in Innovation and Creativity in the Industry, at the Centre for Competitive Creative Design, Cranfield University, U.K. – one of the best design schools listed in the world by BusinessWeek. He was heavily involved in the development and lanch of FMCG products for P&G and Braun in UK and Germany in 2011, enabling the centre to win P&G's Top Connect + Develop Open Innovation Partner Award in 2012.
His current work focuses on digital retail and marketing where he strives to transform traditional operations through Internet of Things (IoT) technologies. He is the Principal Project Lead for I2R's Productivity Department. To date, more than 300 SMEs have benefitted from this program.
In 2014, he spear-headed the collaboration between and Jurong Point Shopping Centre, the largest sub-urban mall in Singapore. This is the first time I2R collaborates with a shopping mall. Through this collaboration, Pak Kay deployed numerous technologies that benefited over 150 retailers. In 2015, Pak Kay lead the collaboration with the Ministry of Culture, Community and Youth (MCCY), and the Ministry of Defense (Mindef) to showcase the Institute's latest image recognition technology through Singapore's Golden Jubilee (SG 50) celebration app. This proved to be the most successful National Day celebration app. ever in the 50 years of nationhood. In 2016, Pak Kay lead the collaboration with People's Association (PA) for IoT technologies deployment into Singapore's first-ever integrated community and lifestyle hub – Our Tampines Hub (OTH).
Mr Santosh Sudheendra Katti
CEO, Graphene Services Pte Ltd
Santosh Katti has more than 17 years of experience running businesses across Asia Pacific in a Senior Management position. He was regional director Asia Pacific for J&J, before which he headed marketing for Oral Care in P&G Asia. He started his career with IBM after his BTech from National Institute of Technology Karnataka, and went on to get his MBA from IIM Calcutta, India.
He has won International awards in P&G for his emerging markets business model work and also won the James Burke Global award in J&J for his strategic work on Go to Market models. He was the Asia Pacific course lead for two main trainings in P&G:
Shopper marketing and strategy
Coaching for success
As part of the above he developed and adapted global material to make it relevant to Asian audiences and trained more than 500 people across 6 countries.
He has been a part of the visiting faculty at SMU and NTU and is also part of the only two worldwide MOOCs (massive online open course modules) on marketing, being offered by Stanford university in the US.
A Singapore citizen, Santosh founded Graphene Services in 2014 with a simple vision; to build intuitive decision platforms which transform the way senior leaders make easy and robust data based decisions. In the last two years Graphene has built a diverse client portfolio ranging from start-ups and SMEs to large MNCs, with a focus on pharma and FMCG. It has offices in 3 cities, and fast expanding to US, Australia and Europe this year.
Mr Thomas Richard Prakasam
Publisher/Editorial Director, Spinworkz Pte Ltd
Thomas has been involved in the publishing industry for 30 years now. System Integration Asia and Entertainment Technology Asia as well as magazines that he had previously published were all his brainchild. When first introduced the magazines helped to fill a gap as there were no other industry related magazines with Asia-wide distribution at that time. With the changing times, Thomas has now evolved Spinworkz in line with the digital realm and has also started to create niche training and events to cater to the growing needs of the sound, light and visual industry in Asia. Over the years, he has been invited to give presentations to the industry including at InfoComm Industry Networking Day in Singapore and the Philippines.
Ms Rachel GRIER
Rachel Grier is the Managing Director, Asia Pacific for IDeaS – A SAS COMPANY, responsible for growing IDeaS Asia business and enhancing the company's leading brand reputation in the dynamic Asian hospitality sector.
Rachel possesses a unique combination of successful leadership experiences in enterprise software and hospitality sales and marketing. With more than two decades of experience, she has a record of growing businesses in the regional hospitality and travel sectors across a range of established and emerging markets in Asia, Pacific and the Middle East.
She developed her travel industry sales and marketing skills across a range of travel technology and hospitality industry brands. Most recently she was senior vice president sales, Asia Pacific and the Middle East for hotel central reservations leader Pegasus Solutions.
Rachel previously worked as the area director of sales and marketing for the InterContinental Hotel Group in Japan where she oversaw a major restructure and was responsible for the sales, marketing and revenue results and has held senior leadership roles within organisations such as Per Aquum Resorts, Spas, and Residences, Rendezvous Hotels International and FCm Travel Solutions ( Flight Centre).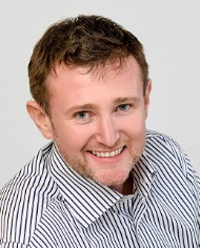 Mr Richard JONES
Resident Advisor, Software Connectors Asia
Richard Jones was born in Uk, worked in UK, Oslo, Australia, Singapore, 20+ years in information management, analytics in technology delivery, sales and leadership in vendors and customer. Currently working as a Chief Growth Strategist at Software Connectors Asia. He previously was in Cloudera, VP in Sales and Operations APAC. Richard is passionate about how data is the currency of decisions and how simplification of data engagement is critical in modern enterprise to deal with barrage of data businesses now face. Richard loves adventure and challenge and supporting local communities. He is focusing on productivity gaps and opportunities within the customer engagement cycle to increase adoption of big data technologies. His latest accomplishment is having BASE sponsored by Dato' Yasmin and Dr Vivian Balakrishnan to help skill the nations in big data and analytics for the future.
Mr Yew Seng LIM
CEO, Swee Lee Projects
Mr Lim Yew Seng is the CEO of Swee Lee Projects, a company specialising in EVL/AV consultancy and implementation. With over more than 20 years of IT and Engineering experience in the Asia Pacific and Middle East Regions, he oversaw large scale IT and Engineering consultancy and implementation projects for airports, intelligent buildings and hotels. Before taking the place as CEO of Swee Lee, Mr Lim had previous experiences as a Chief of Global Business for NCS, CEO of NCS Communications Engineering (a subsidiary of SingTel group) and Airport Manager (Airport Systems) of Singapore Changi Airport.