Themed Entertainment Panel Forum
21st July: 1030hrs - 1200hrs @ Innovation Theatre Room C
Using Technology to Create a Compelling Themed Entertainment Experience!
Working jointly with the Asia Pacific Board of our partner association, the Themed Entertainment Association (TEA) will be presenting a panel discussion with expert panellist with experience in renowned themed entertainment venues will discuss the use of technology to create better and more compelling experiences for their customers.
Their panellists include:
Ken Wheatley (Christie Digital, USA)
Jill Wu (CEO, YAOX5D, Taiwan)
Thomas Megna (CEO, Megna Entertainment Group, China)
One of the key topics for discussion would be "AR/VR Technology in theme parks: A global observation". The coverage will include American, Japanese and Chinese theme parks.
Interested in finding out how do experts use technology to help their business nourish and grow and create compelling experiences for their customers? Then this is the panel discussion for you!
FREE for Registered Visitors!
---
Speaker's Bio
Mr Thomas Megna
Board of Directors for Asia Pacific, Themed Entertainment Association
Thomas Megna has spent the last three decades producing, designing, managing and building entertainment projects around the world. His career spans three continents, dozens of cities, and clients who are the giants of themed entertainment: Disney, Universal, Knotts, Sega, Sanrio and many more. Thomas has spent the last ten years living in Asia and now calls China home. He has dedicated himself to directing, teaching, and guiding Chinese professionals during this most exciting time in the history of the themed entertainment industry. His company, Megna Entertainment Group, is involved in multiple projects across China. Thomas is on the board of directors for the Asia Pacific Themed Entertainment Association.
---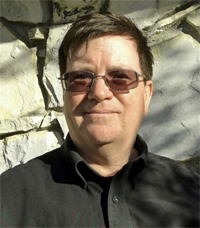 Mr Ken Wheatley
Director of Enterprise and Solutions for the Asia Pacific region, Christie Digital
Ken is a veteran of the entertainment technology industry with over 30 years' experience in show systems and technical entertainment systems.
Ken has contributed A/V and lighting expertise as systems design, project management and sales engineering to notable projects worldwide, including for the Shanghai 2015 World Expo, Beijing Olympics, South-east Asia games, numerous theme park installations for Universal Disney, Chimelong, Lotte, the Wynn Macau, and many other worldwide projects involving high-end display technology. A veteran of the entertainment and theme design industry, Ken is always interested in future trends and developments involving entertainment technology.
---
Ms Jill WU
Chief Producer, Taiwan Pavilion
Jill Wu has worked as the chief producer of the Taiwan Pavilion at Shanghai World Expo in 2010. She was responsible for software and hardware system integration, operation s and public relation. Under her leadership the Taiwan Pavilion turned out to be one of the landmarks on the expo grounds. The pavilion was selected as one of the most attractive spot by Japanese media back in 2010. Jill Wu has approximately four decades of TV and cinema commercial production experience, she was one of the first in Grater China to introduce directors and film teams from the US and Europe to the Asian market. Moreover, she is the merchandise authorization representative of different Hollywood movie companies in Taiwan. She is also a member of Asia-Pacific board member of the themed entertainment association (TEA).
2010年上海世博會時期,吳菊女士帶領的躍獅團隊榮獲官方合格「推薦服務供應商」資格,以及「中國國家館」創意總監和聯合團隊,是世博會唯一認可的台灣公司。之後,吳菊女士更成功爭取「台灣館」總包商資格。身作台灣館總製作人的吳菊女士在世博會期間屢創奇蹟,花費短短199天便讓台灣館從無到有,更讓台灣館在上海世博會中大放異彩,獲得日本媒體選為上海世博會中人氣第一的展館。不僅成功地行銷台灣形象,也為台灣參與世界博覽會的歷史再添一筆光榮紀錄。2013年吳菊女士更榮獲國際主題樂園領域最高階協會「主題娛樂協會(Themed Entertainment Association,TEA)」邀請成為亞太區董事局董事,其董事局成員包含華特迪士尼幻想工程(Walt Disney Imagineering)、日本環球影城(Universal Studios Japan)、二十世紀福斯(20th Century Fox)等業界翹楚,該協會借重吳菊女士對國際市場的精準眼光及長年經驗,共同努力推動亞太地區主題娛樂產業的發展,現為全球成長速度最快的地區,且已有十分卓越的成效。